Integrate Smovin with your accounting
Thanks to our integration with certain accounting tools such as Exact Online, BOB50, Winbooks, Horus and Odoo, your purchase and sales invoices are transferable between Smovin and your accounting software. No double encoding required, no more risk of error.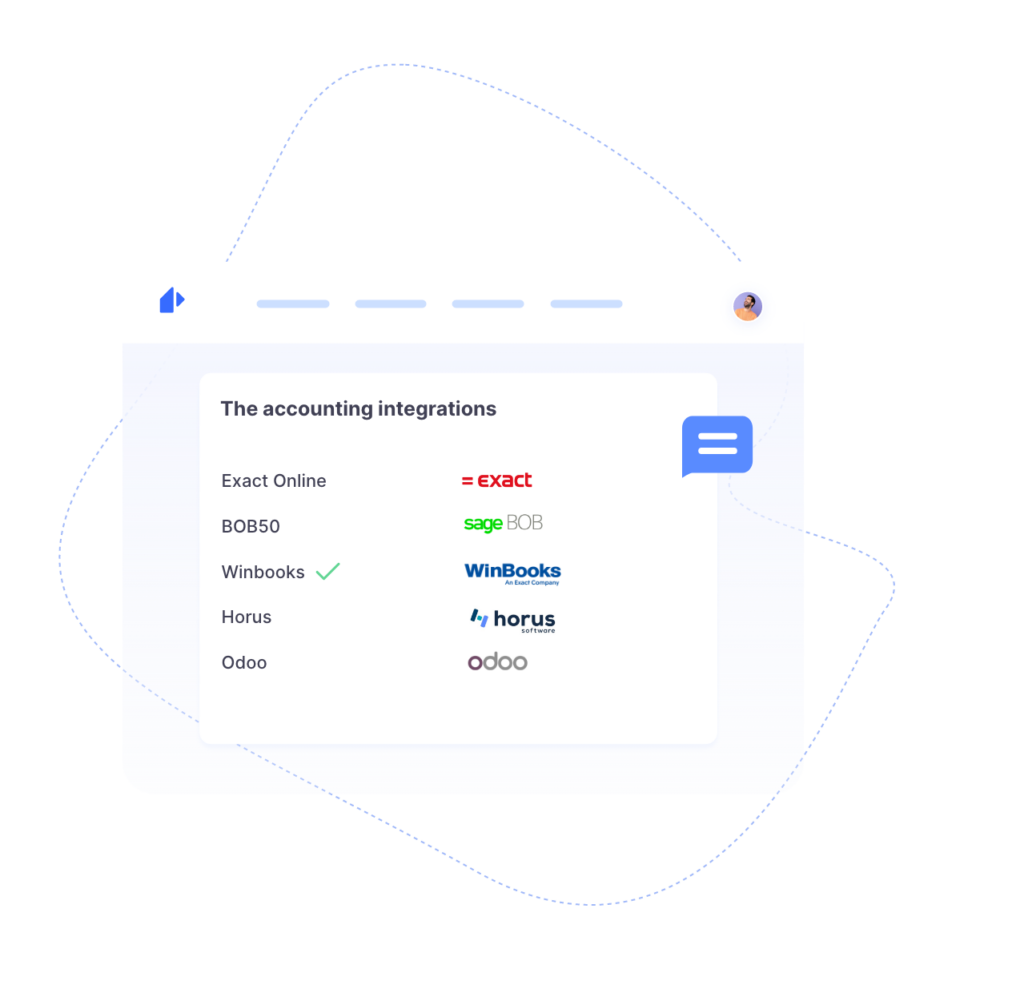 Export your rental invoices to your accounting system
Your rental invoices generated automatically by Smovin are sent to your accounting software.
Import your purchase invoices into Smovin
Smovin allows you to easily import your purchase invoices into the platform, which will allow you to automatically adjust your tenants' charges and monitor the profitability of your properties.
Discover all our features
Administrative management